Directory Of Year 2007, Issue 12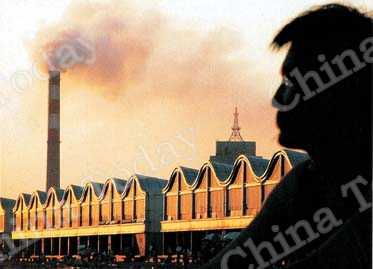 China's national survey of pollution sources is to be conducted every 10 years.
Regulations for the National Survey of Pollution Sources Issued
Regulations for the National Survey of Pollution Sources, signed by Chinese Premier Wen Jiabao, provides the legal basis of an upcoming nationwide survey aimed at determining the number and geographical distribution of the country's polluters, and which sectors are the worst offenders, The survey will be conducted every 10 years and will target both state-owned-and private enterprises. Survey statistics will provide a basis for the formulation of environmental protection policies.
Terminology for Traditional Medicine No Longer Lost in Translation
The world's first document listing standard international terminology for Traditional Chinese Medicine was recently launched by the World Health Organization (WHO). The document contains 3,543 terms covering eight categories, including basic theories, medical treatments and diagnosis. The list comprises both Chinese and English versions of definitions and descriptions. The standardized terminology will be applied in education, practice, research and information exchange.
Urban Rail Networks Ease Traffic Congestion
Traffic congestion in Beijing has eased considerably since Line 5 of the city's rail system was unveiled in October. Beijing's rail network now comprises 142 kilometers of lines conveying 2 million people around the city each day. The network will cover 200 kilometers by the time of the Beijing Olympics in August 2008. At the end of 2006, China's total urban rail network comprised 20 lines and nearly 600 kilometers of track in ten cities including Beijing, Shanghai and Tianjin. According to future plans, 61 lines with a total length of 1,700 kilometers will be built in 15 cities over the next few years, at a cost of over RMB 600 billion. These projects will relieve traffic pressure in China's increasingly congested urban centers.
China Climbs Ten Places in the Doing Business 2008 Report
According to the World Bank's newly released Doing Business 2008 Report, China ranks 83rd in the world as a place for doing business, ten places higher than last year's ranking. "China passed its far-reaching bankruptcy law in 2006, and a new property law last spring, making it much more prominent in the East Asia market." The Doing Business ranking is calculated through a series of indexes measuring things such as the ease of conducting business, efficiency in license granting, and tax rates. A survey conducted by Deloitte Touche Tohmatsu shows that China's new bankruptcy law has considerably strengthened the confidence of enterprises and investors operating in the Chinese market. According to the Doing Business report, the world's top ten economic entities are Singapore, New Zealand, the U.S., Hong Kong, Denmark, the U.K., Canada, Ireland, Australia and Iceland.
Shandong Lawyers Receive Anti-dumping Training
Eighty lawyers from Shandong Province in North China recently attended a 10-day anti-dumping training course. Twenty will be selected through law and English-language examinations for further training in the U.S. As a major export province in China, Shandong has seen numerous anti-dumping cases in the last few years, including 11 in 2006 alone. The Provincial Lawyers Association hopes to improve lawyers' ability to deal with these cases through the training program.