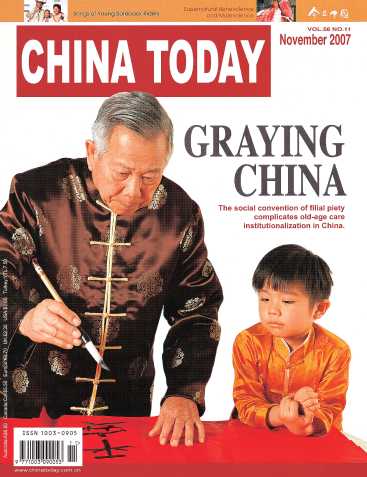 Directory Of Year 2007, Issue 11
Home-based Old-age Care - the Gray Solution?
Year:

2007

Issue

:11
Column:

SPECIAL REPORTS
Author:

By staff reporter ZHANG XUEYING
Release Date:

2007-11-01
Page:

16-19
Full Text: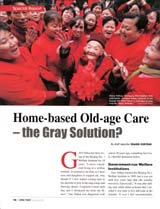 GAO Yuhua has been living at the Beijing No. 1 Welfare Institute for 18 years. "I never considered living at a welfare institute. It seemed to me that, as I have sons and daughters to support me, why...
Please login first!