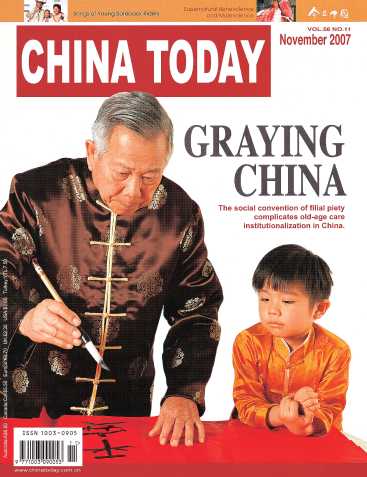 Directory Of Year 2007, Issue 11
Who Takes Care of Grandmas and Grandpas?
Year:

2007

Issue

:11
Column:

SPECIAL REPORTS
Author:

By staff reporter ZHANG XUEYING
Release Date:

2007-11-01
Page:

12-15
Full Text:
WEI Shouren, a 69-year-old widow living in Shanghai's Jing'an District, has recently suffered a relapse into her old complaint of constant cramping of her leg muscles. The massages her late husband...
Please login first!