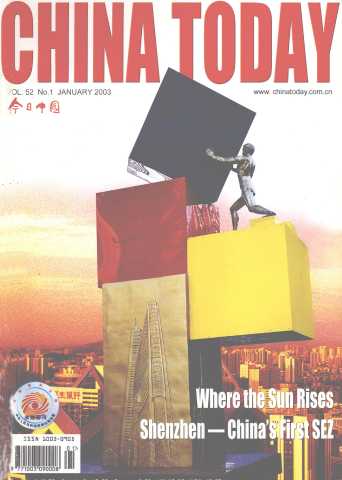 Directory Of Year 2003, Issue 1
COURTYARDS -CONFUCIAN OR WHAT?
Year:

2003

Issue

:1
Column:

Society/Life
Author:

SUSAN TRIMBLE
Release Date:

2003-01-01
Page:

48-51
Full Text: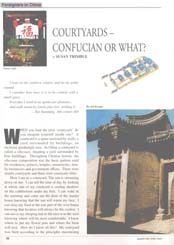 I lean on the southern window and let my pride expandI consider how easy it is to be content with a small spaceEveryday I stroll in my garden for pleasure...And walk round my lonely pine tree,...
Please login first!