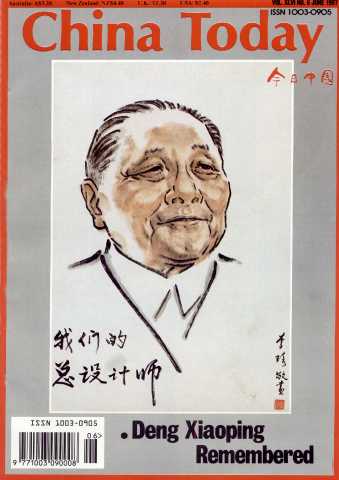 Directory Of Year 1997, Issue 6
Can My Chinese Stomach Adapt to American Food?
Year:

1997

Issue

:6
Column:

International Exchange
Author:

staff reporter REN YING
Release Date:

1997-06-01
Page:

43-45
Full Text: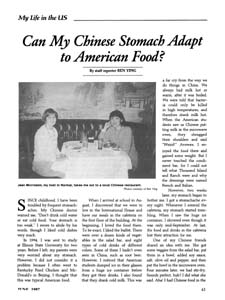 SINCE childhood, I have been troubled by frequent stomachaches. My Chinese doctor warned me, "Don't drink cold water or eat cold food. Your stomach is too weak." I swore to abide by his words, though...
Please login first!